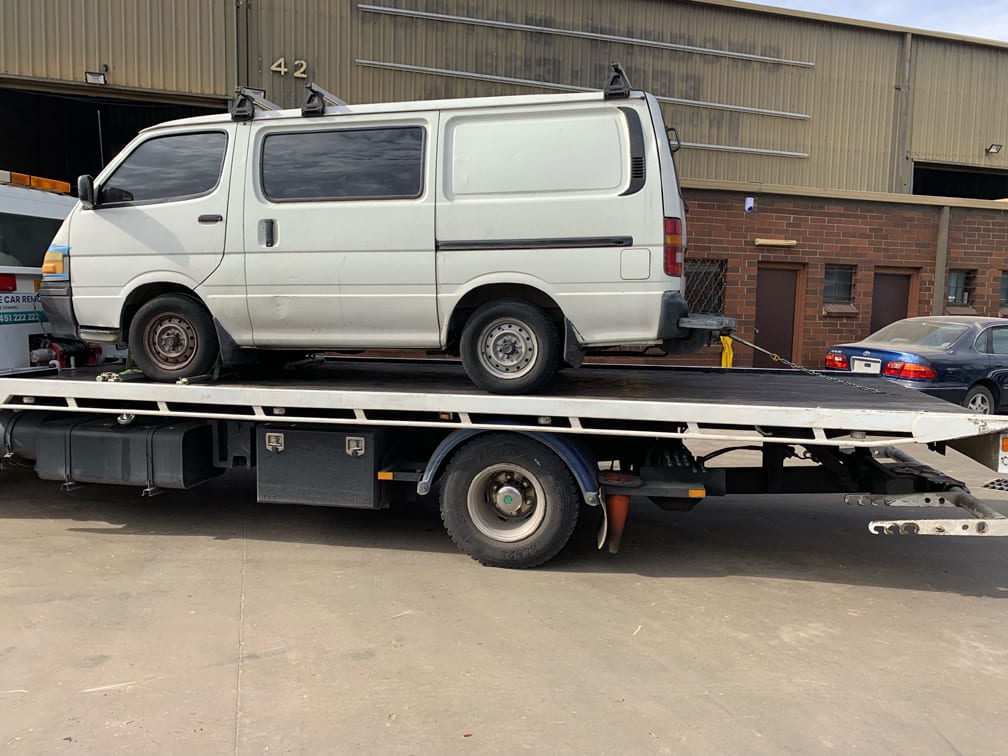 Cash for Cars Parramatta: Top Dollar for Your Unwanted Vehicle
If you're seeking a reliable and convenient way to sell your car in Parramatta, "Cash for Cars Parramatta" offers the perfect solution. We understand the importance of a quick and hassle-free process, so we gladly accept used cars, scrap cars, and even junk cars, providing top dollar for each vehicle. Our experienced team ensures that you receive the best value for your car, regardless of its condition. Say farewell to the complexities of private selling or dealing with potential buyers, as our service guarantees a seamless experience and instant cash payment. Contact Cash for Cars Parramatta today, and let us help you turn your old car into money effortlessly. Free car removal, instant cash, and exceptional customer service await you! Call at 0469798540
Sell My Car Parramatta: Your Hassle-Free Solution to Cash in on Your Vehicle
If you're searching for a trustworthy and efficient way to sell your car in Parramatta, look no further than us. At "Sell My Car Parramatta," we offer a hassle-free and transparent process to help you get rid of your unwanted vehicle. Whether your car is old, damaged, or no longer serving its purpose, we are here to buy it from you. Our dedicated team specializes in providing top dollar for all types of cars, whether they are used, scrap, or junk cars. Experience a seamless car-selling journey, as we take care of all the paperwork and offer instant cash payment. Contact "Sell My Car Parramatta" today and turn your car into cash quickly and effortlessly.
Car Buyers Parramatta: Your Trusted Solution for a Hassle-Free Car Selling Experience
Master Cash For Cars is a leading used vehicle dismantler in Sydney, always put a high effort into getting paid for those vehicles, either written off or need to be wrecked.
When it comes to selling your car in Parramatta, finding reliable car buyers can make all the difference. Look no further than "Car Buyers Parramatta," your trusted and efficient solution to sell your vehicle hassle-free. We understand the value of your time and offer a transparent process that ensures you get the best deal for your car. Whether your car is used, old, damaged, or even considered a junk car, we are ready to buy it from you. Our experienced team of car buyers specializes in providing top dollar for all types of vehicles. Say goodbye to the stress of private selling or dealing with uncertain buyers, as we guarantee a seamless and straightforward experience. Contact "Car Buyers Parramatta" today, and let us help you turn your car into cash with ease and convenience.
ABOUT OUR CASH FOR CARS PARRAMATTA BRANCH
Suburb Service of Cash for Cars Parramatta is specialised in buying all kinds of cars, trucks, vans, Ute's and 4×4. The common question is for used car owner- why should I go to wrecker to sell my car? And we must explain them clearly.
Choosing a wrecker is quite safe for you and your vehicles when it comes to dismantling it for permanent removal.
 WHY CHOOSE AUTO RECYCLERS
There are two types of vehicle buyer in Sydney. The one who deals only good condition second-hand cars where scrap, junk, written-off or without REGO are not considered. They always buy cars or any other vehicle and sell them by putting their markup on top of purchasing amount.
Second- If we talk about a recycler- they commonly deal in used and dead condition vehicles. The percentage of buying dead cars are 80% and used good condition are 20%. It is up and down as per the requirement of the vehicles and year to year.
So when a vehicle owner decides to get a quote for their truck or car near Parramatta, they should always try first from wreckers where no charges for valuation and were towing.
WHAT'S MY VEHICLE WORTH?
We want to let you know that calculation of any vehicles worth is quite hard without getting the required details of the vehicle. Once a seller sends us the details of their car either over the phone or enquiry- our evaluation team start work on the worth of the car.
As we've paid $2999 mini cars with written-off and damaged.
SUV Cars worth can go approximately $3499 if damaged and written off.
The pricing of each vehicle will be calculated with the details like- Makes of the cars, model, how many kilometres, damage condition and location of the car.
Our company offers top dollar for old cars, and We have built an excellent reputation among our customers in Sydney.
You can give us a call 0469798540 and find out what your scrap vehicle is worth. We will provide you with free quotes in 15 minutes without asking for your data.
FREE CAR REMOVAL PARRAMATTA EARN UP TO $999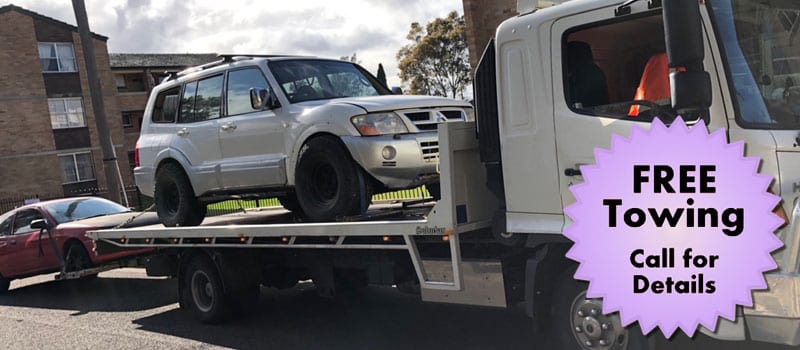 If you choose our company to sell your scrap vehicle, then you do not need to worry about the removal of your car. Car Removal Parramatta removal your vehicle for free of cost. We aim to provide you with a fast and secure car removal service anywhere in Sydney.
Unwanted Car Removals Parramatta buy all trucks, vans, family cars, Utes and 4x4s.
We Offer high cash payment on the spot.
We can offer up to $9999 in trade for your broken, flood-damaged, write-off or used vehicle
 Call us today to get rid of your unwanted vehicle on 0469798540
CASH FOR CAR DISPOSALS PARRAMATTA
Our technique is one of that focus on safe the atmosphere and putting the excellent value of money in your hand. Cash for cars Parramatta offers are for unused, junk or broken vehicles, which includes the recycle value of the car. We have a huge scrap yard in Sydney, where the vehicles are correctly demolished and recycled.
WE BUY DIFFERENT BRANDS AND MODELS
We buy all makes and models, whether you have Honda, Holden, Hilux, Subaru, Mitsubishi, Nissan, Isuzu, Mazda, Land Rover, Suzuki, Ford, BMW, Audi, Jeep, Daewoo, Tesla, GMC, Chevrolet, Chrysler, Cadillac, Hyundai, Kia and Ssang Yong or other makes and models.
AUTO SALVAGE & USED PARTS PARRAMATTA
We offer a vast collection of used car parts for all makes and models including Japanese, European, Korean & American cars.
We pay cash in return for your vehicles elements including Engines, Clutches, Brakes, Gearboxes, Filters, Panels, Headlights, Tow Bar, Tow Ball, Slimline Weathershields, Scuff Plates, Rear Park Assist, Dash Camera, Rear Bumper, Bonnet Protector, Headlamp Covers, Alloy Bull Bar, Steel Bull Bar, Side Rails, Load Distribution Hitch, Heavy Duty Roof Racks, Sunvisor, Winch, Driving Lights, Brakes and all other parts.
GET INSTANT CASH FOR YOUR VEHICLE
We are paying cash on the spot. At the moment when we will collect your vehicle from your home, office and other desired location, Our expert wreckers give you the agreed money for your car. You can be secure of same day payment without any hidden fees.