Posted On Oct 26 2022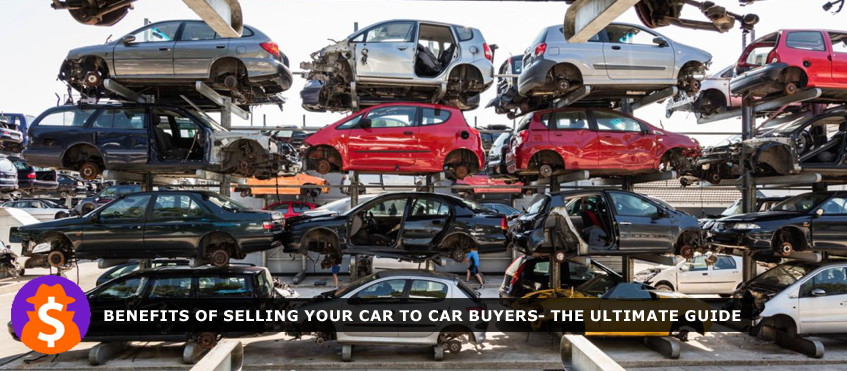 Want to sell your old vehicle to car buyers? You will get endless benefits but only when you choose the right car buyers for yourself. While selling a scrap car, it's important to confirm the reliability and authenticity of the car removal company. If you do not have a checklist yet, let us tell you what you need to look for in your car buyers.
Online Car Valuation
When you search for the best car buyers near you, the options will be huge in number. You will have to shortlist the companies that offer you the best price. Do not forget to judge them on the basis of their services, terms, and conditions as well. You can get the market price of your car by reaching out to car removals for a free online cash quote.
Most car buyers provide you with a free cash quote. You can either fill out an online form or give them a call to get an estimated price. If you are happy with the price, you must ask more questions about the procedure, services, policy, and service charges if any.
Doorstep Car Pickup
When you sell your car for removal, you get a doorstep car pickup. A team of professionals will come to your location with a tow-truck and other important tools. They will load the car, transport it to their junkyard, and pay you in cash on the spot.
You can sell all makes and models of Cars, SUVs, Utes, 4x4s, Vans, Buses, Trucks and other commercial vehicles. You do not have to worry about the brand, make, model, or condition of the car. As long as you want to get rid of an old car, you will get the best cash for cars of all types.
Full Paperwork Arrangement
When you reach out to a reputed and fully licensed car buyer, you will get full paperwork arrangement from them. The experts will come to your location with all the paperwork and guide you on how to complete it. You can be sure that you will not have to face any legal trouble after selling your car for removal.
Cash for Cars on the Spot
If you want instant cash for scrap cars, all you have to do is reach out to the best car buyers near you. Book your car removal service and they will come to you timely. The experts will inspect your vehicle and if the condition of your car is as described, you will get instant cash on the spot. Why hold onto an old car when you can make some quick money out of it?
No Service Charges or Hidden Fees
You do not have to pay any service charges or hidden fees. You will get a free car removal service and instant cash on the spot. The towing service and paperwork arrangement come at no cost. Moreover, you also do not have to participate in the hassle because the professionals do it all. If you want to make money out of a junk car without spending a penny, a cash for car company is the best option for you.
Eco-friendly Car Disposal
Your car has many harmful metals, fluids, and oils that can harm the environment. When you scrap your car for cash, a team of car dismantlers recycles it for its auto parts. The recycled car parts are sold at a very reasonable price. So you not only get the best price for your car but also dispose of your vehicle in an eco-friendly manner.
Want to sell your car for cash instantly? Give a call to the nearest car buyers or fill out the form on their website for an instant online cash quote.