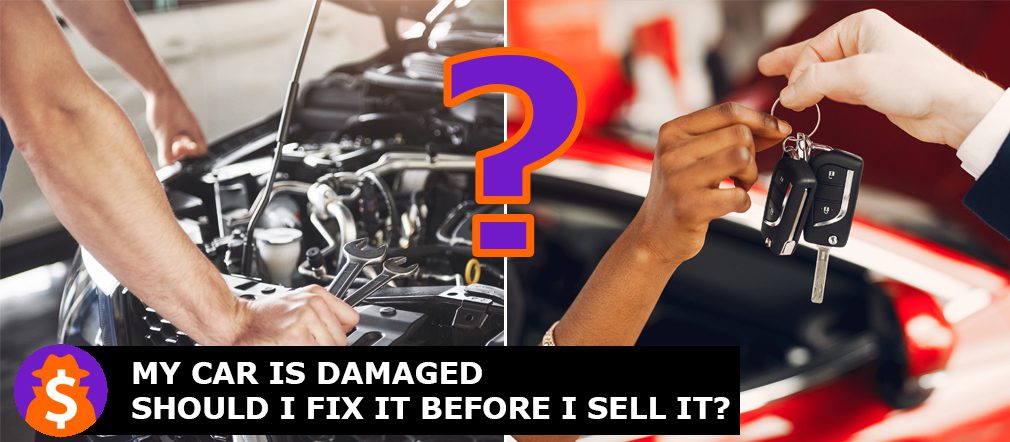 Posted On Nov 02 2021
If you own a damaged car and it is too worn out to be driven around, it is time to get rid of it. While it is difficult to let go of a precious possession like a car, junk cars can be extremely harmful to the environment. Old and damaged vehicles can be a threat to your surroundings because they release hazardous chemicals. If your car is in decent condition and can be repaired on a low budget, it is a good idea to sell it to personal buyers. However, you might have to spend your money on advertisements as well. You might also have to invest your time and energy in negotiating with potential buyers.
If your car has suffered severe damages, you might as well get rid of it and save money for a brand new car. If your car has a salvaged title, which means that the cost of repair exceeds the value of your car, selling it to wreckers is the best option. Cash for car wreckers pays top dollar for old and damaged vehicles. They will pick up your junk vehicle straight from your garage and pay you in cash on the spot.
How To Know The Value Of Your Car?
If you want to know what you can get for your damaged car, you will have to peruse information available on the internet. You must do thorough research about the make, model, and type of your vehicle. If you do not get a fair idea about the price, you can also consider taking your car to the mechanic for an estimate.
Car wreckers also have websites where you can get a free car evaluation. All you have to do is fill the form available on the site and the car experts will respond to you with a cash quote. We suggest you get in touch with the many best car wreckers near you before you sell your car for cash.
How To Get A Car Removal?
When you sell your car to wreckers, car removal is a quick and easy process. You just have to get in touch with the best car removals near you and get a cash quote. If the estimated price sounds fair to you, book your free car removal. A team of expert car wreckers will come to your location for the pick-up. It is a very convenient and hassle-free procedure. You do not have to arrange for any tools or towing services.
Car removals or Car wreckers come with their own tow trucks. Your car will be loaded and safely transported to their junkyard. Some of you might be intimidated by the paperwork that is needed to scrap your car for cash. You do not have to worry about the legal formalities while selling your car to removals. The team of professionals will come to you with all the paperwork and help you carry out the formalities.
Get Instant Cash For Cars
If you do not want to waste your time negotiating with potential buyers and waiting on the money, you must sell your car to wreckers. You will be paid for your junk car on the spot. Once the car wreckers inspect your vehicle, they hand over the cash to you at the location. They do not even make you wait till they tow your car. You will have the cash in hand before your precious belonging leaves the garage. If you want to make instant cash on the spot from a junk and damaged vehicle, call the nearest car wreckers and sell your car for cash.
Eco-friendly Car Disposal Services
Car wreckers buy all makes and models of cars and you do not have to make any changes or repairs to your vehicle before you sell it for cash. So does your car end up in a landfill and pollutes the environment? No. Car wreckers recycle junk cars and resell the used and recycled auto parts. The functional parts are further sold to car owners who buy second-hand auto parts. The rest of the parts and metal are recycled and sold for industrial uses.
Not only do they dispose of your vehicle in an eco-friendly manner but also offer you competitive prices for your vehicle. By recycling the car with the latest technology, they save on recycling expenses and offer you top dollar for scrap cars.
If your car can feed on all your money if you take it for repair, it is better to reach out to your nearest car removal services. You can call them or visit their website. Get a free car evaluation and professional car wreckers will tow your vehicle away in no time. You get instant cash on the spot for cars of all makes and models.