Sell My Car Sydney & Used Car Dealers Sydney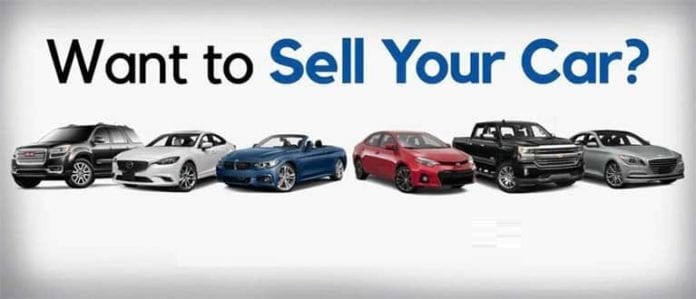 Are you looking for the best Car buyers in Sydney? Master Cash for Cars takes pride in offering Sell My Car Sydney and pays cash for cars up to $9,999. As the best Used Car Dealers Sydney service provider, you can sell any makes and models of unwanted vehicles in Sydney for us. Moreover, we have added some extra services as a bonus to our customers including a wide range of free services such as Free Car Removal, Free Paperwork and Free Unwanted Car Valuation.
Whether your unwanted car is broken, damaged, rusted, non-running, old, used, scrap, junk, flooded, second-hand, unregistered or brand-new, we will buy it for top cash. Your unwanted car might be useless for you, but it is valuable for us. Don't put your old scrap cars in your garage or backyard, instead, give Master Cash for Cars a call at 0469798540 to change your junk into cash. We offer top-notch services in Sydney as below:
Top Cash for Cars
Car Removal Sydney
Cash for Scrap Cars
Cash for Unwanted Cars
Cash for Broken Cars
Sell Used Car Sydney 
Cash for Damaged Cars
Sell Your Car Sydney
Cash for Flooded Cars
Cash for Old Cars
Free Car Removal Sydney
Cash for Used Cars
Cash for New Cars
Cash for Second-Hand Cars
Same-day Cash for Cars
Cash for Any Makes and Models
Selling Car Sydney
Second Hand Cars Sydney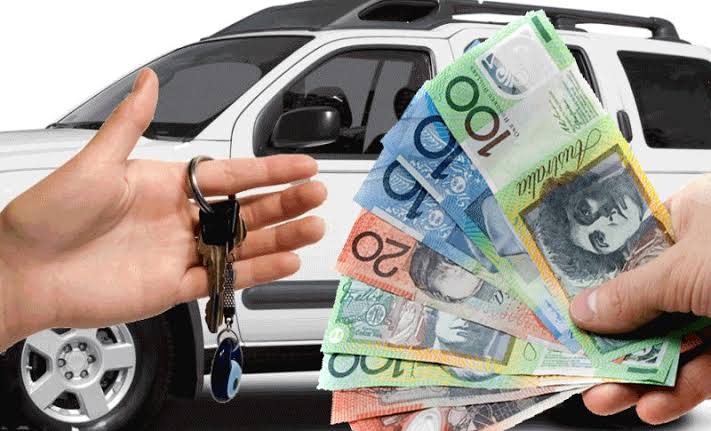 Are you looking for a reliable Second Hand Cars Sydney company that purchases secondhand cars? You are at the right place! Master Cash for Cars is an accurate destination when it comes to buying secondhand cars. We do not only buy secondhand cars but also Vans, 4x4s, SUVs, Caravans, Trucks, Utes, 4WDs and so on. Besides, we never discriminate among nationalities since we buy American, European, Korean and Japanese vehicles.
As the best used car dealers Sydney, we are willing to pay cash for all types of vehicles and all brands including Ford, Jeep, Buick, GMC, Tesla, Chevrolet, Chrysler, Cadillac, Dodge, Lincoln, Holden, BMW, Audi, Volkswagens, Mercedes, Peugeot, Saab, Subaru, Nissan, Honda, Suzuki, Mitsubishi, Mazda, Hyundai, Kia, Daewoo, Ssang Yong and so on.
Why Choose the Best Used Car Dealers Sydney Firm?
We could earn our popularity as the most famous Used Car Dealers Sydney due to reliability and trustworthiness. Besides, we have been serving Sydney residents for over two decades. Therefore, most of the Sydney residents know us. Below, I will mention why you must select Master Cash for Cars.
We pay top cash for registered and unregistered cars
We pay cash even for smashed and junk cars
You can easily sell cars Sydney wide
We offer Free car removal and towing anywhere in Sydney
We offer Free paperwork with no hidden costs
We offer Reliable & hassle-free services
We have over two decades of experience in the cash-for-cars industry
We offer '' selling my car Sydney '' service
We offer Fast unwanted car removal
We offer Same-day car removal
Sell My Car In Sydney
Whether you would like to sell your car, truck or any type of vehicle, Master Cash for Cars is willing to buy it and offer the best price for it. We offer the best ways to Sell Your Car in Sydney and get a handsome amount of cash for it. Based on the make and model of your vehicle, you will be paid cash up to $9,999 for your used old cars. Don't try to sell your car privately since it is difficult to find a private car buyer. The best way to sell your car is to sell it to a company like Master Cash for Cars which is the best Used Car Dealers Sydney. If you still look for Sell My Car in Sydney service, rely on us and know that you are in good hands.
How Can I Sell My Car in Sydney?
Selling a car is never easy and is always challenging. We buy all makes and models of unwanted Cars, Trucks, Caravans, SUVs, Vans, Utes, 4WDs, 4x4s and other types of vehicles. If you have decided to sell your car in Sydney, here are the steps you have to follow.
Reach Us
Reach us via any approach that you are comfortable with. We have simplified the whole process of selling a car in Sydney by offering different ways such as calling, emailing or filling out the online form. You must share all the necessary information related to your vehicle including make, model, age and other details.
Schedule an appointment
Once you accept the deal, our professionals will come to your assigned location. No matter what time you accept since we are flexible with timing hours.
On the spot cash
Ultimately, your unwanted car will be towed away from your property or garage. Then, you will be paid on the spot cash for your unwanted car.
Used Car Buyers Sydney
Some people get tired of their old cars and some want a brand-new car. There are hundreds of reasons why people try to sell their cars. If you need to Sell My Car service, we are the best Used Car Buyers Sydney service provider. You can sell your car to us in just a few hours. Just give us a call at 0469798540 to enjoy our Sell Cars Sydney.
Same day cash for cars
Working 365 days a year
Convenient service
Guaranteed best price
Free assessment
Free documentation
Customer satisfaction guaranteed
Contact Us to Enjoy Sell My Car Sydney Service
If you look for the best Sell My Car Sydney service, visit Master Cash for Cars. Now, you can easily sell your car in Sydney without moving a step. Just share the location and select a time that is the most convenient for you. We are easily contactable as we have different approaches to sell your car to the most unique Used Car Dealers Sydney company. If you are ready to sell your car, you can call, email or fill out the online form. Below are our contact details, call us to change your metal into gold.
Phone: 0469798540
Email: Inquiriesforsydney@gmail.com