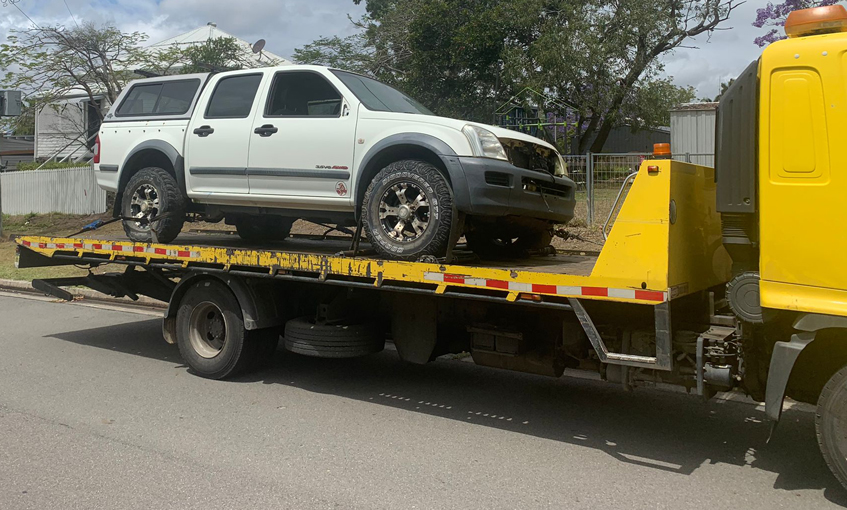 Posted On Jul 26 2022
Do you have an old car that you no longer wish to drive? Do you plan on disposing of such a car but are not aware of the options that you have in hand to get rid of an old car? Well, you have probably reached the right place where you can get an answer to your quest. Here in this guide, we are going to pen down a few feasible options that you can consider to get rid of your junk cars:
Donate for charity
If money is not a primary factor for you in getting rid of your old cars, then one of the easiest ways to opt for car disposal is a donation. You may not reap cash in return for your old cars while donating to charity, but you can indeed make tax benefits from such a good deed. You can claim tax deductions on the income tax you pay based on the donation you have made. Though you don't get money for the same, such a considerate act not only benefits the charitable trust but also benefits you in the form of tax deductions.
Search for online dealers
Another way to get rid of your old cars is to search for online dealers who agree to buy your cars. This may not be the easiest option to undertake, but you can surely make some genuine money if you find an online dealer who agrees to buy your car that you no longer want to see in your garage.
For this, you can take pictures of your car and post them on different online platforms where you can expect an online dealer to find you. Consider marketing your unwanted cars in areas where the scrapping business is popular. But when you plan to take this route of selling your cars, there are chances that it may take months to get a victory for your old car selling task, and you might need to wait patiently to crack a deal.
Dismantle and sell it for parts
If you cannot find a legit buyer for your old cars, you can consider selling them by parts instead of disposing of your car as a whole unit. Sometimes people may not prefer buying junk cars but may be interested in buying second-hand spare car parts as they may get spare parts for lower prices compared to buying new car parts from a dealer.
Also, selling your car parts may prove to be profitable for you at the same time because if your car has turned out to be junk, but the car parts are still in a proper working state, you can quote a good price for the spare parts. This way, you can make more money by selling the different parts than you would have made by selling the car as a whole unit.
Sell it to an individual car buyer
Just like selling your old car to a dealer, hunting for an individual second-hand car buyer is also not a piece of cupcake. This process may also consume a good amount of time and force the second-hand car seller to put in a lot of effort and hard work to make the car selling process a success. For this, you can opt traditional selling methods such as advertising your car in newspapers, sticking advertisement pamphlets at areas where you can find potential buyers, and similar other stints.
Also, in today's world, when social media has become a primary source of communication, you can also use social media platforms for advertising your old cars. Who knows when and where you can find an individual second-hand car buyer offering you master cash for cars you wish to get rid of. Also, there are multiple websites where you can post ads for free; you can also use it to your advantage.
Look for a scrap removal company
Well, picking on this alternative for car removals is one of the best and easiest options that you can try to get rid of your old cars at a fast pace. Scrap car removal companies buy all types of cars in any condition. So, whether your car is functional or non-functional, one thing that you can be sure of is the fact that they will surely buy your car.
Also, they do not ask you to tow your vehicles to their junkyard as they send their experts to your destination to handle all such chores. All you need to do is to contact them, ask for a quote, agree to the deal, and that's it! Once they get a green signal from your side, they will send their professionals to your location for the car pick-up and offer you cash on the spot.
Conclusion
Disposing of your car using the wrong methods that add to the landfills is never a safe and sane option. So, before you think of disposing of your cars carelessly harming the planet, make sure that you scroll down this checklist to find an option that well suits you to help you get rid of your old and unwanted car.