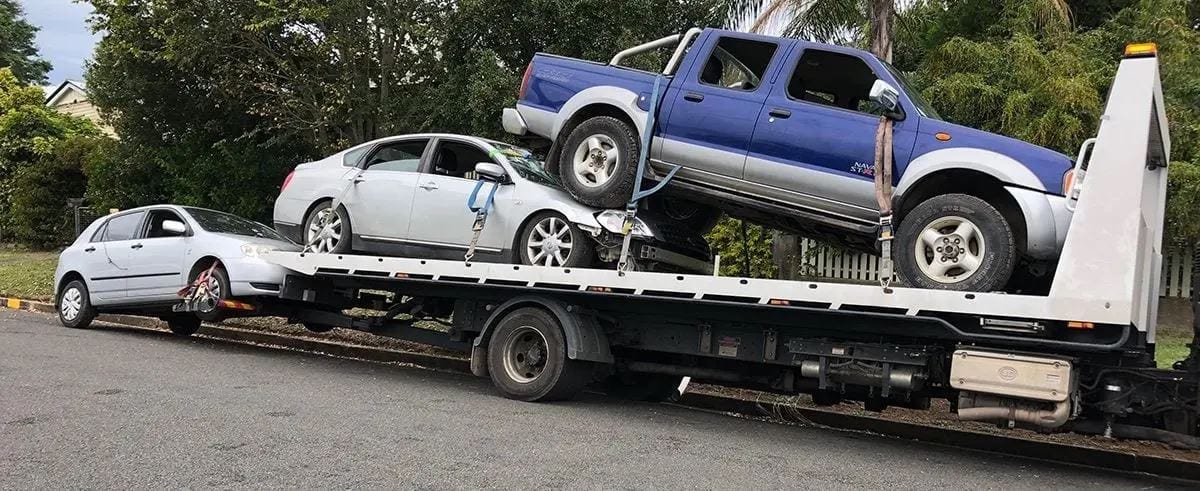 Posted On Oct 02 2021
If you are planning to dispose of an unwanted car, the best way to do it is to sell the car to wreckers. You will find many car removals near you that are willing to pay top cash for cars. It doesn't matter what the make, model, and type of your car is. All you have to do is reach out to car wreckers and get a cash quote. The rest is taken care of by a professional team of car dismantlers. You might believe that getting rid of a junk car is a tedious task. However, it is very convenient to sell your car for cash to wreckers and get instant cash.
Before we tell you how to find the right car removal services, you must know that you have to do some research before finding a car buyer. Make sure that you visit their website and read through the testimonials and reviews. You can sell all makes and models of Cars, Trucks, Utes, Vans, SUVs, 4x4s, Bikes, Buses, and all other commercial vehicles. You do not have to worry about the condition of the vehicle. Even if your vehicle is a complete wreck, you will get paid for it. Here are certain points to keep in mind when disposing of your unwanted car.
Know The Worth Of Your Car
You must know the actual worth of your car. Make sure that you search the internet for all the information about the make, model, and type of your vehicle. You should have an idea of the current market price of your car. If you cannot get an estimated value, you can also take your car to a mechanic to have the damages assessed.
All car wreckers and car removals have websites where you can get a free cash quote for your car. You will have to provide all the information about your car by filling a form on the website. Their car experts will assess the condition of your car and give you a cash quote. You must not settle for a bad deal. Reach out to multiple cash for car wreckers before you finalize the deal.
Get A Hassle-free Car Removal
If your car is good for nothing and you only have to get rid of it, we are assuming you do not want to spend much time and money on it. This is why selling your car to wreckers is a great option. You only have to get a cash quote for your car and schedule a car removal. A team of expert car wreckers will come to your location for the car pick-up. It is a very easy and quick process. You do not have to arrange for any services. They come with their own tow trucks and tools. You will get rid of your car in no time.
There are certain legal regulations that you have to abide by while scrapping your car. To sell your unwanted car to wreckers some paperwork has to be carried out. However, you do not have to worry about it. They arrange the paperwork for you and help you complete the legal formalities. You only have to arrange your car and identification documents and the rest is their job.
Get Cash On The Spot
If your car wreckers are not providing you with the benefit of instant payment, you might want to continue your search for the best car removals. Most car wreckers come to your location for the inspection of your car and pay you in cash then and there. If you are dealing with a car removal company, you have to ensure that they pay you the cash at the location.
Another advantage of selling your car to wreckers is that you do not have to pay any service charges. If your car removal company is asking you for any service charges or hidden fee, it is time to look for other dealers. After all, you do not want to spend your money on a parting vehicle.
Eco-Friendly Car Disposal
If you care about the environment as much as you care about making money out of a junk car, you must go for eco-friendly methods of selling your car. Car wreckers Sydney or Car Removal Sydney buy your junk vehicles and recycle them. They have an expert team of dismantlers that uses the latest technology and innovative methodology to recycle used auto parts. In this way, they are not only able to dispose of a car in an environment-friendly manner but also decrease the recycling expenses. This is why you get top cash for cars Sydney of all makes, types, and models. If you want to dispose of your vehicle without harming the environment, get a cash quote for your car today!