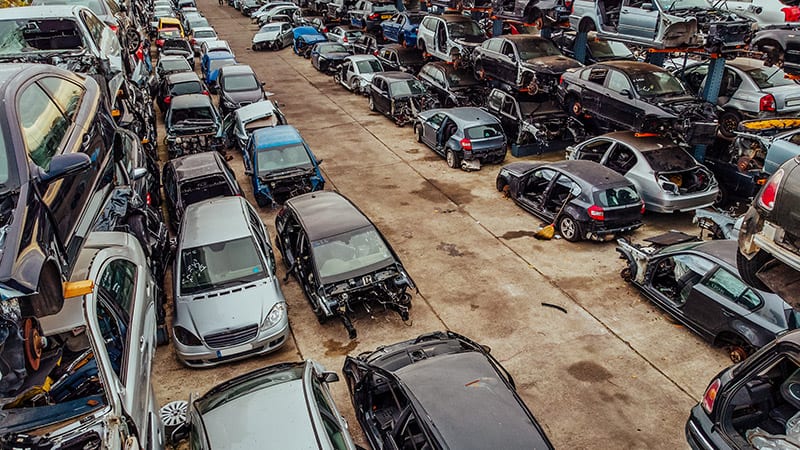 Posted On Sep 02 2021
If you want to sell your car to wreckers, your goal should be to find the most reputed car buyer near you. They should be willing to offer you the best price for your junk car. If you are on the lookout for car removal companies that offer top dollar for damaged vehicles, there are a few things to keep in mind. Before perusing these tips, you must know that car wreckers buy all makes and models of cars regardless of their condition. You do not have to get your repaired or make some fixes before you sell your car to wreckers. Your car goes straight from your garage to their junkyard.
Another advantage to consider is that you do not have to make any arrangement. Car wreckers come to your location and remove your vehicle right from your garage. Even the legal formalities are carried out easily with their guidance. All you have to do is find the best car removals company near you and grab a deal that brings you big money. Here are some things to keep in mind before selling your car to wreckers.
Get An Estimate Of The Value Of Your Car
If you do not have an estimate of the worth of your car, you will not be able to negotiate with your car buyers. It is not difficult to gather information about a car regardless of how ancient or new it is. All you have to do is surf the internet for the details about your car and the current market value. Assess the damages and you can also take a professional's or mechanic's help to get an idea of the value.
You must reach out to many car wreckers before you sell your car for cash. All cash for car services offers you a free cash quote. You can get this no-obligation cash quote by simply calling them or by filling the form available on their website. Get in touch with car wreckers near you and make a list of the dealers that are willing to pay you the most. In this way, you can get the most cash out of your junk car.
Look For Free Car Removal Services
If you are selling your car to wreckers, it is not worth spending a penny on. This is why you have to make sure that you do not have to pay to get rid of it. Most car wreckers offer free car removal services and you can sell your car sitting at home. When you get a cash quote from them, you can schedule your free car removal for the same day or any other day. They will send a team of car wreckers to your location. These expert car wreckers come with their own tow trucks and are trained to dismantle all models, makes, and types of cars.
It is a quick and hassle-free process. Your car will leave your garage before you know it. You also do not have to worry about the paperwork. Car wreckers are fully licensed, second-hand car dealers. They will arrange all the necessary paperwork for you. All you have to do is keep your personal identification documents and car documents ready before the scheduled car removal.
Get Best Instant Cash for Cars
The best advantage of selling your car to wreckers is the payment process. When you sell your car to personal buyers, a lot of formalities and negotiation is involved. However, car wreckers make it easy for you to make money out of a junk car. When the team of expert car wreckers reach your location, they inspect your vehicle for any additional damages. Soon after the inspection, you will have the cash in hand. You do not have to wait for the payment. You will have it before you can bid your goodbyes to the old clunker.
Moreover, you get the best price for all makes and models of scrap cars. Car Removals buy junk cars and recycle them for the purpose of reselling. The functioning used auto parts are sold as second-hand parts in the aftermarket. The metal from the cars is also repurposed and sold to various industries. The latest technology is used to recycle these vehicles and hence they are able to cut down on recycling costs. This is why you get competitive prices for cars of all makes and models regardless of their condition.
If you want to make top cash out of junk cars, make sure your car wreckers are providing you with no obligation, free towing services and instant cash on the spot. Get in touch with the nearest car wreckers and grab the best deal for your junk and damaged car!