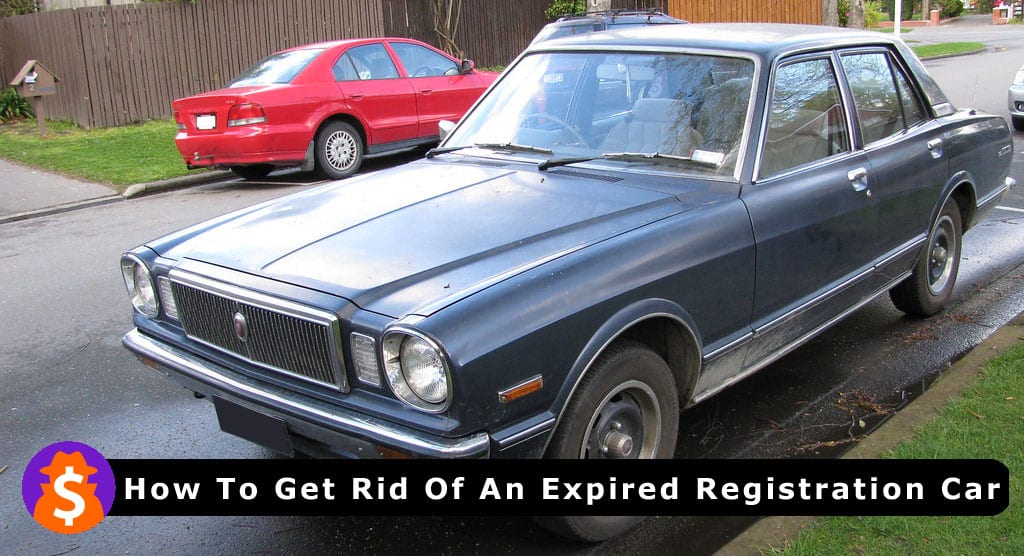 Posted On May 11 2020
Do you want to get rid of an expired registration car? Absolutely yes!! Expired registration vehicle gives nothing rather than polluting environment & taking up space in your garage. You might be searching for the best option on the internet to get rid of it ASAP. Isn't it? Don't worry!! Today this blog can help you to get rid of the expired vehicle from the comfort of your home.
There are lots of advice available on the internet for selling the unroadworthy vehicle such as private selling or selling through a middle man. Truly, we never recommend you to go for these above options. Don't let the private selling making you fool on the last minute of the deal. And if we talk about middle man option then seriously, they will keep half of the amount of sale with them, the remaining will be yours.
Do you still want to prefer these options for selling an unwanted expired vehicle?
Of course no!! Then, the next question arises to your mind- what should we do now? Right!! There are lots of companies who buy expired vehicles regardless of any make, model or condition. Although, you can sell your expired car to them in less than 24 hours. Isn't so cool? Before going to have a deep discussion regarding the services of these companies, let me show the comparison of Private selling VS expired car removal companies.
Private Selling VS Expiry Car Removal Companies-
Private selling of expired car is not much easy as you think. There are lots of roadblocks in it. You have to conduct test-drive meetings with lots of strangers. It will take your time & energy both. Still, you will get nothing rather than wasting your precious time.
Let's see the roadblocks people often face in private selling-
Lots of Promotional & Advertisement expenses
Buy-back of the buyer on the last minute of deal
Test-driving meetings
Not getting car worth
Wastage of time & energy to find the best deal
The Burden of document & repair work
Now, look at some benefits, if you prefer expiry car removal company-
100% Instant cash at your doorstep
No hidden charges
Sell your expired car in just one day
Free towing services
In private selling, you will not get satisfactory high dollars for the car. In addition, they probably do not have years of experience in buying unregistered vehicles like car removal companies in Australia.
What Type of Services do You Get Here?
Ready to Purchase All Types of Vehicles-
Don't worry!! They buy all types of vehicles irrespective of any condition. In addition, they are ready to buy the expired car that is more than 15 years old. Their services are not only restricted to only two or three-car models or brands, although they buy all types of the car regardless of any brand such as-
TOYOTA
AUDI
MAZDA
HUMMER
LIXUS
ISUZU
FORD
MITSUBISHI & many more
Even, they don't hesitate in buying unwanted, junk, rusty or second-hand cars.
Offers Instant Top Dollars up to $9k For Expired Registered Vehicles-
Curious to get $9k for unroadworthy expired vehicles? Of course yes!! Don't lose such an opportunity? Right!! You can get top dollars from these companies without any huddle. But make sure to disclose all relevant details regarding your vehicle. Accordingly, they offer a price quotation.
24X7 Free Car Removal Services Assistance-
Don't need to pay hundreds of dollars for towing services. As they offer 24×7 free car removal services in Australia. Moreover, they come to your place. Their truck driver never hesitates in going to any place for towing services.
The Bottom Line!!
In this manner, you can sell your expired registration vehicle. Hope you prefer to go to the best company rather than wasting time in private selling. Make sure to choose licenced & authorised company so that, you can sell your unwanted car to the eco-friendly company.