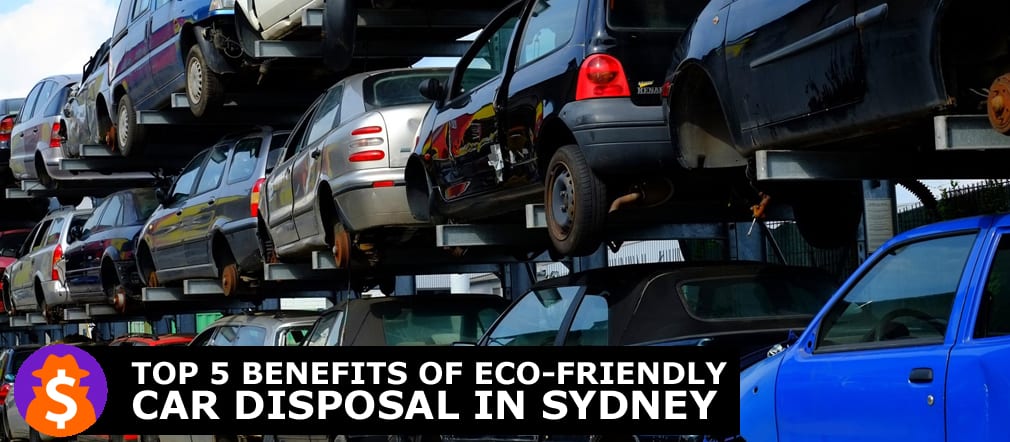 Posted On Aug 18 2020
Days are gone when we dispose of the old or used cars in landfills. Dumping in landfill is an illegal method & pollute our environment. Master Cash for Cars proffers the most cutting-edge solution for eco-friendly car disposal in Sydney. We purchase old or junk cars for recycling of their spare parts in our salvage yard. However, we are one of the best eco-friendly car disposals industries in the whole of Sydney.
The whole process is easy & simple, just as a piece of cake. All you need to do is only one call to our experts, and with few details, you can get the top cash on the spot. Let's go down more about the benefits of eco-friendly car disposals Sydney.
Instant Cash for Your Unwanted Car Removal-
Is your car demanding expensive repairs? Are you looking for instant cash for junk car Sydney? If you have any of the above issues, then, Master cash for a car is here to wreck your vehicle of any make or model for top dollars. There is no need to spend thousands of dollars on high-cost fortune fixing up. We have our salvage yard for disposing of cars in the right way. Additionally, we come to your place to remove the junk car and tow away the vehicle to our business place.
Some people often think of selling off their vehicles to wrecking yard by themselves. But this process includes lots of time & energy. You should know about the draining of fluids from the car & recycle process of auto parts deeply. These options will not give you a valuable return over the wrecking. If you choose a car removal company then, you will surely get the top cash on the spot.
Get Rid of Your Old Car for Cash-
Another crystal & clear benefit of eco-friendly car disposal company is to get rid of the old car for cash on the spot. You can sell your vehicle in just one day. Letting it lying on the driveway only breaks off you from getting another new car. Get the top dollars instantly & plan your next branded vehicle. A professional car removal company always has a straightforward approach to buy the used or scrap cars in Sydney. Moreover, they also do free paperwork. By choosing an authorized company, you have a bit of contribution to the green surroundings of Sydney.
Reduce Pollution-
The car disposals companies are well-known about how to wreck vehicles in eco- friendly practices. They know how to recondition the scrap cars like the back of their hands. Moreover, they also have the equipment, especially for the environment-friendly wrecking. However, these are the professionals who have authorized & certified license. The company like Master Cash for Cars offers lots of additional benefits along with the safe disposals. Let's look at the other amazing offers that we give to our customers.
Instant Cash for Commercial or Non-commercial cars
Free Instant Online Quote
Sell Your Car in Few Minutes
All Makes, Models or Age accepted
Green Auto Recycling Sydney wide.'
Reliable & Authorized Experts
Free Towing Sydney Wide
The Bottom Line!!
The benefits of eco-friendly car disposals don't end there, of course. Eco-friendly car Disposals Sydney helps clean our whole planet & remove the pollution from each & every corner of Sydney. Our Mission is to clean the whole of Sydney from junk cars with safe techniques. Let's make us proud to sell off your vehicle to our company.