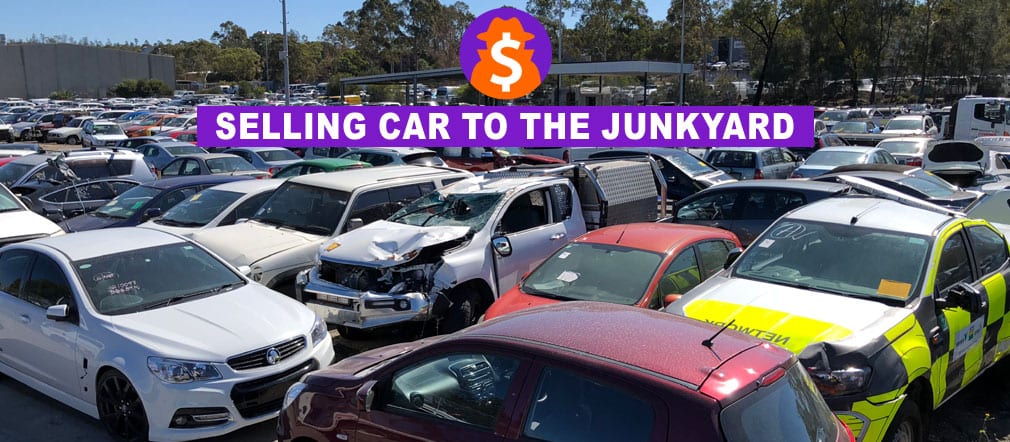 Posted On Mar 11 2020
When cars get damaged beyond repair, then it is the best option to get it evaluated at a junkyard and sell it to them for top dollar. Have you decided to sell your old and damaged car to the junkyard? There are a couple of things that you must do before calling the junkyard to give a quotation on your car or before calling their experts to tow your car away.
Get the title of your car ready
The title of your car shouldn't have any other lien holders if you want to quickly sell it to the junkyard. Additionally, if you do have multiple holders mentioned, then you would need the consent from them all, to sell your car. If you haven't received the title after paying off the loan or don't know where the current owner is then it is better to get your affairs in order.
Exclude all the aftermarket parts of your car
When selling your car to the junkyard, along with all your belongings, you should also remove the aftermarket parts. Everything from the fancy rims to your car stereo and any additional accessories that you may have added to your car, can all be removed and retained. You can always sell these parts separately or save them for the new car you are about to buy. Make sure to remove them before getting a quote for your car wrecking because you can get an accurate quote that way.
Check your car thoroughly for belongings
Every owner personalizes their cars in one way or another. Be it cushion covers or car accessories, car covers or expensive mats, there is a lot you add to your car while you own it. However, once you have decided to sell your car to the junkyard, it is important to clean out your car thoroughly. Check the glove box and trunk of your car and remove everything that doesn't need to be sent away with your car. Remember that once your car has been towed and repossessed, there is not much you can do to get your belongings back if you left them in your car.
Remove license plates from the car
There are many car accessories and pieces like the license plate, which are of no use to the junkyard, and it is in your best interest to remove them beforehand. You can always request a partial refund on your car registration if you turn in your license plates to the DMV. Ensure that you remove your plates before your car gets picked up.
Cancel insurance of your car
Once you have decided to sell your car to the junkyard, it makes no sense to continue the insurance of that car. You can save yourself the amount you pay as insurance by ensuring that you cancel it in time. If you want to be certain, then you can also wait until your oar has been repossessed by the junkyard, to sell your insurance.